For being such a small country, Scotland has an impressive number of exports which contribute to our growing economy. Scotland export a large number of goods/services across five sectors which account for almost two-thirds of all our exports; food and beverage, chemicals, business services, mechanical engineering, electronics and instrument engineering. The largest of all these sectors is Scotland's food and beverage industry, these accounted for 18% of Scotland's overall exports in 2015. Here are some of Scotland's most popular food and beverage exports.
Whiskey
Arguably the most obvious and famous of all Scottish exports has to be whiskey. Whiskey is to Scotland what wine is to France or cars are to Germany. In fact, huge amounts of whiskey are exported not just every day but every second of every day, 40 bottles a second to be exact. Whisky accounts for a whopping 78% of all of Scotland's food and drink exports. Scottish whiskey is exported to over 200 countries worldwide and with that in mind has generated over £4.3 billion for the UK. As well as generating huge profits the Scottish whiskey industry keeps over 10,000 people in a job within one of the 109 Scottish Whiskey distilleries. In order for something to be branded as a 'Scottish Whiskey' it must be matured in oak casks for over three years. Out of the 200 countries which we export to here are some of the biggest contributors financially:
USA – £818.7 million
France – £434 million
Singapore – £329.7 million
Spain – £180 million
Germany – £172 million
Seafood
Scotland is one of the biggest producers of seafood in Europe, and the third biggest producer of Atlantic salmon (farmed) in the world! We expor
t our Scottish salmon to over 60 countries every year and our salmon was the first product produced outside of France to gain its famous 'Label Rouge' quality stamp. This is something we have maintained for over 20 years due to our commitment to
quality. Apart from salmon, we source one third of the world's langoustines right here in Scotland, landing over 30,000 tonnes of langoustines every year.
Meat
After the ban on exporting British pork was lifted, meat imports to China rose to £1.4 million. The most profitable meat export for Scotland and the UK is definitely beef which is around £569 million every year. This is worth more than our exports of chicken, dairy and fruit combined! Scottish meat is held in such high regard that respected chefs all over the world import our Scottish beef and lamb to serve in their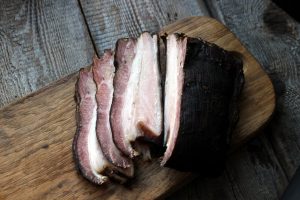 restaurants.
Cheese
It would be safe to say that you could produce a tasty cheeseboard comprised completely of artisan Scottish cheese. Whether it be our Scottish cheddar (which accounts for 70-80% of total cheese exports in Scotland), prize winning bries or unpasteurised blues; indeed, there are far too many del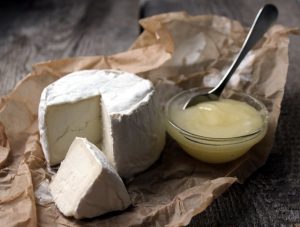 icious artisan cheese produced in Scotland to ever grow tired of! Last year there was even a push to launch two Scottish cheeses in the US, this was a major milestone for Scottish dairy exports in 2016. This was put in to place to satisfy a growing demand in the US for Scottish produce.